Who is our garden kneeler for?
Our gardening seat and kneeler is for those who do not want to kneel and bend over when gardening. The garden bench is perfect for those with hip and back pain because it makes gardening more comfortable, satisfying, and painless.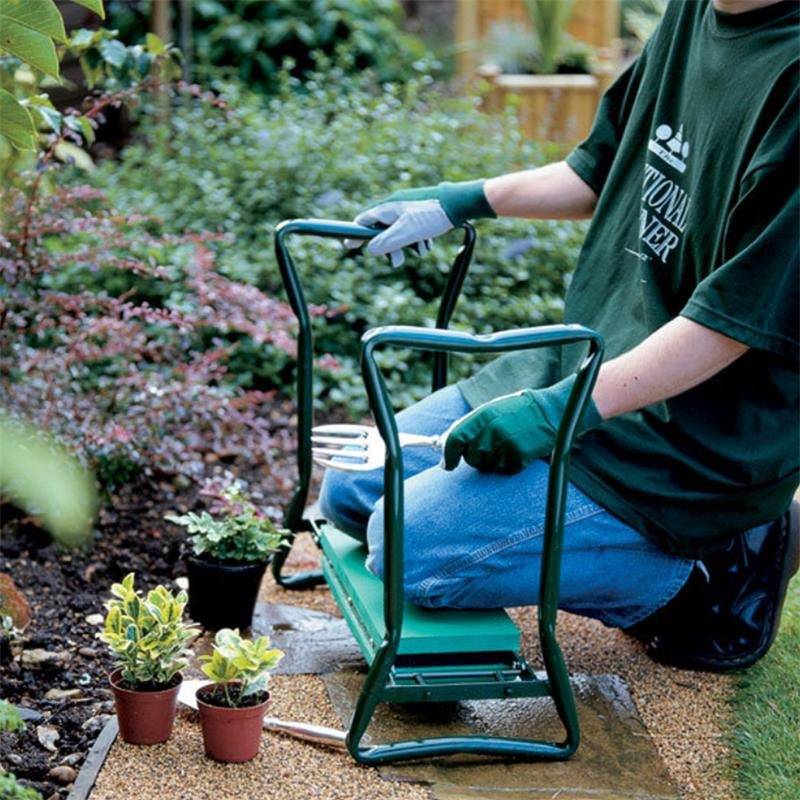 Our gardening seat can be turned in to a kneeler by flipping it over. The garden seat is also foldable which is perfect for storing it and traveling with it. It also contains a very thick cushion to prevent your knees from getting stained and your butt from getting sore when you sit down for a long period of time.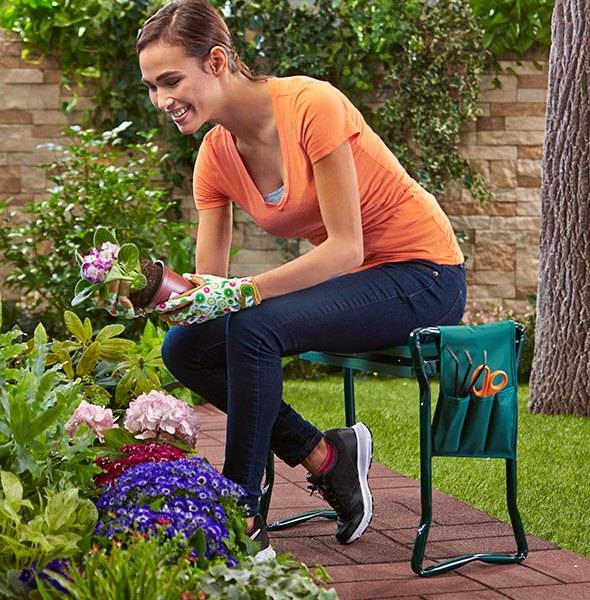 Our gardening kneeler can hold up to 500 pounds (226 kg)

It is lightweight (5lbs) which makes it easy to carry from place to place around

It contains a tool holder so you can keep all your tools in one place and not lose your them

The garden kneeler can be used as a stool to grab items from high places such as cabinets