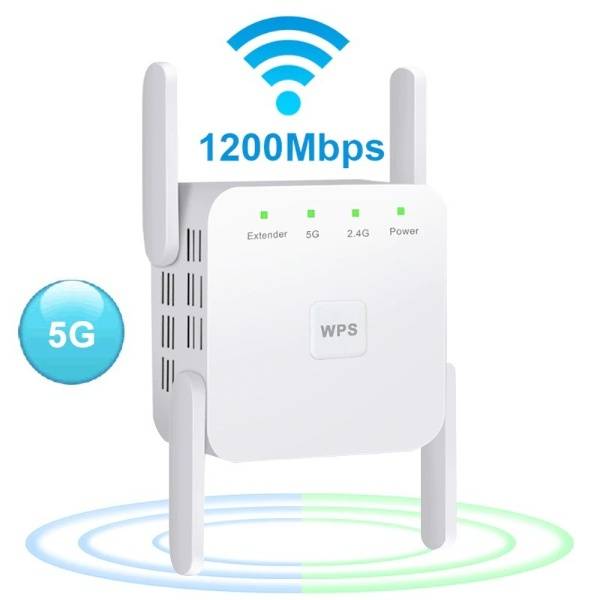 Get uninterrupted streaming around your home because the internet easily passes through thick walls.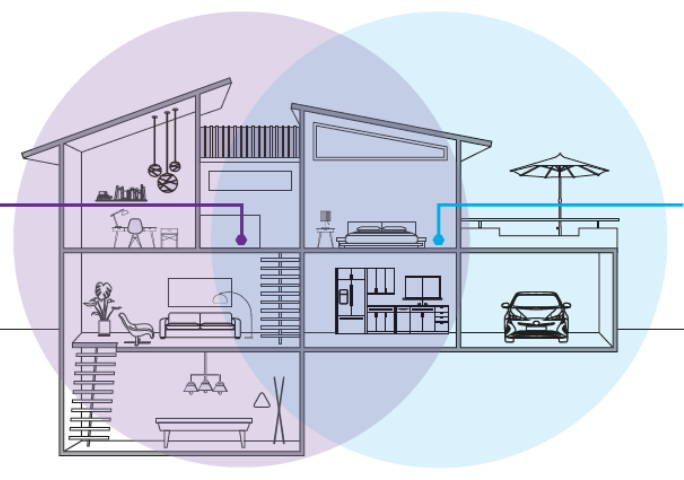 Broaden Your Network Coverage
Provide faster WiFi to your detached structures such as the garage, shed, pool house.
Great For Virtual Learning/Working
Allow everyone in your house to connect all their devices at once when working from home and still receive a fast and powerful internet connection.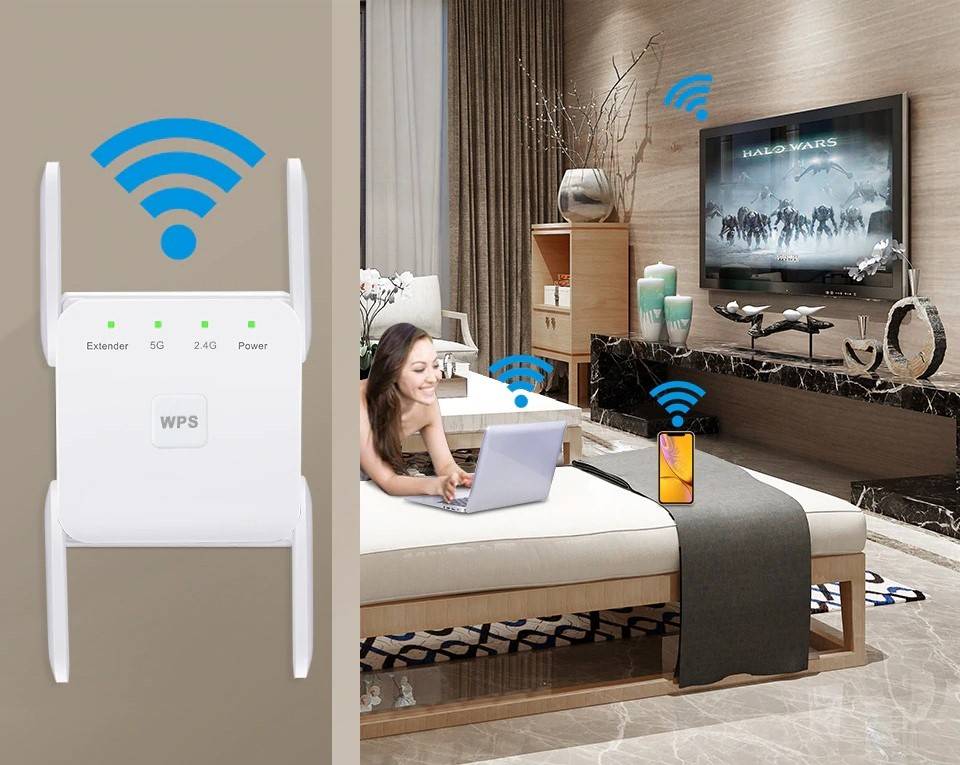 Boost your internet in the Library, Office, Hotel, at home to your backyard, pool, shed or the barn.
Remain connected to a reliable internet without as you move around your house and yard.
The WiFi extender is powerful and fast enough to stream multiple 4K videos at a time.
Automatically update unlike the other wifi extenders.
Will the WiFi extender work if I am 300 feet away?
Yes, our internet booster will work up to 2,500 feet away.
What is the transmission rate in this WiFi extender?
The transmission rate on this wifi range extender is 1200 Mbps which is very powerful.
Does it need to be plugged in near the router?
No, it does not need to be super close to the router in order to distribute in an internet connection, but just make sure it is not too far so it can be as effective as possible.
Can I use multiple extenders on one wifi network? And if so will that give me a wider range of internet access?
Yes, you can and if you buy more than one such as two or three wifi extenders, your internet connection will be very powerful even powerful enough to run over 50 electronic devices at the same time.
Will walls and other objects interfere between my signal?

The wired connection means that a WiFi extender always has a strong, dedicated connection to your network that isn't vulnerable to interference. Thick walls and electronic devices won't slow down or disrupt your connection. The extender will extend powerful connection through all types of wall such as metal, brick, wood, etc.
What Customers Say About Our Wifi Extender
"My house is huge and I had many deadzones, This WiFi extender fixe our problem, I now have a super strong wifi signal throughout my house. Took a minute to set up, works amazingly. Highly recommended for boosting your home wifi."


"I have a big family and there's always people using the WiFi either for entertainment or work. This caused me to receive weak WiFi and my devices to constantly disconnect from the WiFi. After connecting this extender to my WiFi I receive strong and reliable connection. Thanks!"



"I bought 2 other extender before this and none of them work. Then my sister in law recommended me this one. It's so fast and powerful I get connection to my pool and the rest of the backyard".